Take a hike breast cancer!
From 1-31 May 2022 we are organising the fifth edition of The Pink Walk. Walk 10,000 steps per day for an entire month in the fight against breast cancer and for your own health. Because a healthy lifestyle can prevent 1 in 3 cancer diagnoses. Will you encourage your friends, family or colleagues to take up this challenge with you and support Pink Ribbon?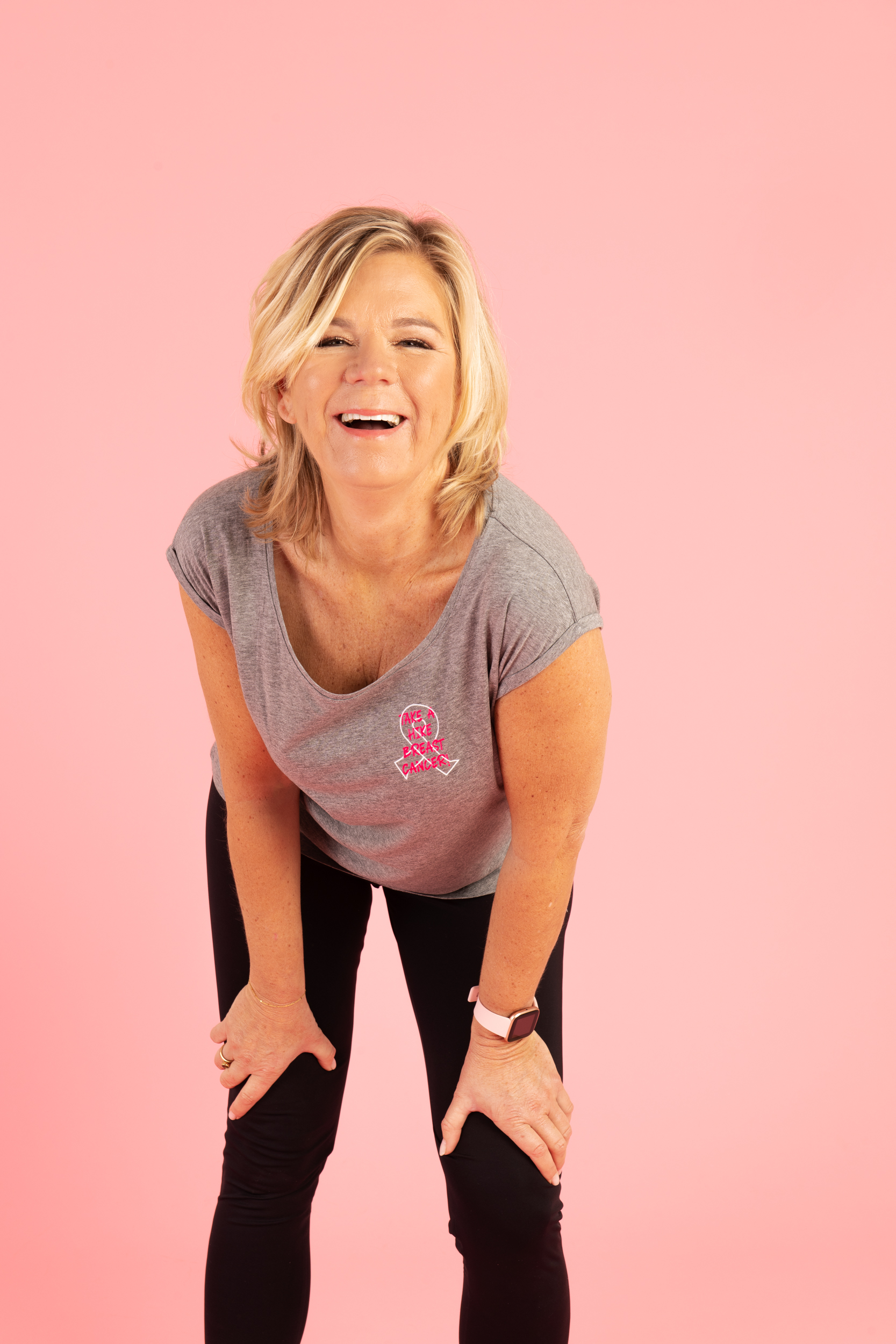 The Pink Walk:
How does it work?
Go to our revamped platform and sign up individually, as a team or with your business and support Pink Ribbon.
Connect your pedometer with the platform or enter the number of steps manually.
The Pink Walk platform simply registers all the steps you walk throughout the month of May. Pink Ribbon adds them up for you and shows you the results. This way you can track your progress individually, or with your team or business and compare your results with those of other participants.
Motivate each other even more as a team
Teams are the heart and soul of The Pink Walk. After all, isn't it much more fun to walk together instead of on your lonesome? You can create a team with your family, your circle of friends or your association. Are your colleagues strapping on their hiking shoes as well? Then you can opt to form a single large company team or several smaller teams. And obviously a little competition can't hurt. For instance, why not have team HR compete against Communication? Or perhaps a battle of the generations is just the thing: team children versus team parents? Motivate as many people in your entourage as possible to take part in The Pink Walk and find out who has the best walking feet.
How can I support the good cause?
Whether you're taking part in The Pink Walk on your own, as a team or with work colleagues, the entrance fee is €10 per participant.
You'd like to support Pink Ribbon but you're not exactly a walking enthusiast? No problem! We've made it easy to sponsor participants for the kilometers they chalk up. Got someone in mind? Look up his or her profile and choose the amount you'd like to contribute for the steps walked. In addition to backing your friend, family member, colleague or neighbour, your contribution also provides extra support in the fight against breast cancer.
The Pink Walk 2021: mission accomplished!
Last year 45,132 participants completed an astonishing 195 laps of the world. A fantastic achievement! 394 companies signed up for The Pink Walk, including major companies such as Carrefour, the National Lottery, Nestlé, Teneco, Torfs...
The participants also formed a total of 4,394 teams. Friends, family and colleagues set up a virtual competition and encouraged each other en masse to walk 10,000 steps per day.
With your help we may be able to double these results in 2022. So what do you say? Can we count on you to strap on your walking shoes (again) in May together with Ann De Bisschop?