Times around the world
94.479.533
Money raised so far
€
19.224
Steffie Demeester just donated

€0

Katty Giani just donated

€10.60

Loulou Geboers just donated

€0

Loris Carlaire just donated

€16.50

Anonymous just donated

€10.60

Ann Cosijn just donated

€26.50

Kathleen Herremans just donated

€26.50

Katty Schouppe just donated

€10

Nancy Eeckelaert just donated

€42.40

Laura Niclaes just donated

€5.90

Eline Rousseau just donated

€0

Gillis An just donated

€15.90

Sofie Melotte just donated

€0

Els Van der Kaa just donated

€5.90

Roxane Moranduzzo just donated

€0

Ronny Andriessen just donated

€5.30

Sabrina Moeyaert just donated

€0

Griet Soenen just donated

€4.32

Laurine Peeters just donated

€16.50

Heidi Eggen just donated

€5.30
Support charity by participating in The Pink Walk and getting sponsored
Your participation in The Pink Walk will benefit your own health and will support a good cause. 100,000 women are currently fighting breast cancer in Belgium. Pink Ribbon uses the collected money to support specific projects in the fight against breast cancer. This year you can also have your team or yourself sponsored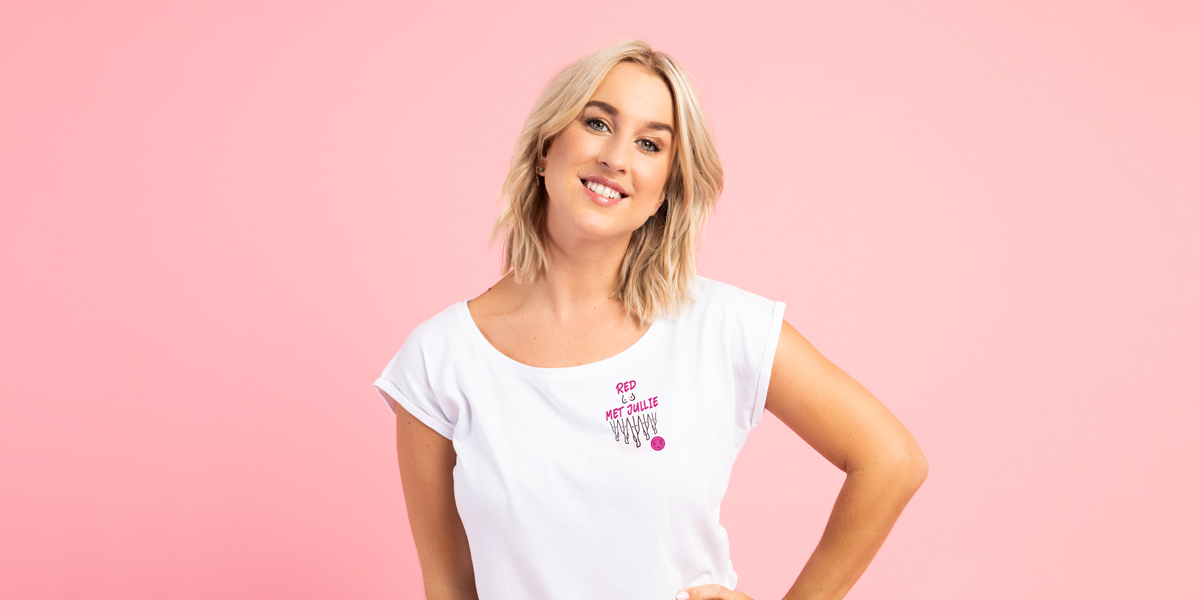 Walk with local celebrity Kat Kerkhofs

In May we completed this challenge very successfully together with 31,622 walkers! A record number of participants gathered at the virtual starting line and together they walked around the world 135.7 times. 312 companies signed up for The Pink Walk, including big names such as Carrefour, the National Lottery, Nestlé, Roularta Media, SBS, Nostalgie and NRJ. The participants took part in 2,890 teams. Friends, family and colleagues set up a virtual competition and they all encouraged each other to walk 10,000 steps every day.
Will you be lacing up your walking shoes (again) in October together with Kat Kerkhofs?
Kat Kerkhofs will be leading the way for The Pink Walk
"When you hear that 29 women are diagnosed with breast cancer every day and that prevention, including sufficient exercise, is quite important, you take a moment to think about it. Walking is an accessible way to feel physically and mentally stronger. That is why I would like to make an extra effort. I challenge everyone to join me in walking 10,000 steps every day in October. My team will join me! Who do you challenge?"
How does it work?
The Pink Walk is not a typical walking event that takes place on just one day. You walk when and where you want throughout the month of October. You register online on this platform. You enter your steps with a pedometer, smartphone or manually. We collect all the steps and you can see the progress we make in terms of the mileage, the rising number of participants, your own ranking, the ranking of your team or company and much more.
Pink Support
Would you like to contribute in another way in the fight against breast cancer? You can! Take a look at our Pink Support platform and discover how you can support the fight your way.